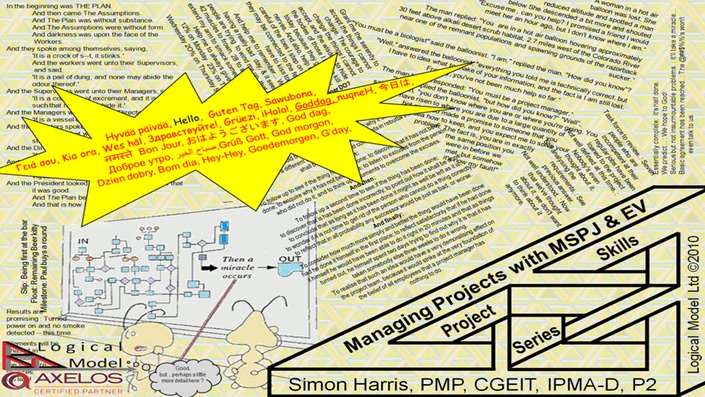 Microsoft Project from ZERO to Earned Value - See Free PreView Below
From NO knowledge of project management to using MS-Project with Earned Value Reporting
Enroll in Course
Microsoft project is more complex to use than driving a car!
To use it takes a little training to understand how your project is represented internally and a little practice to learn to navigate the complexities.
(Don't have MS-Pj? No problem, use the compatible freeware alternative)
Our course is 'how to plan and manage a project plus use MS-Pj'. Most courses on MS-Pj are just "this button does this...", ours is "When you need to...then here are the steps...", We are task focused - See the free preview below.
It is not difficult, with guidance to arrive at a point where MS-Pj is an asset that gives you insight rather than a pain-in-th-a*se drawing tool required by management for meaningless pictures. Load tasks, load dependencies and planned resource use plus track progress achieved and then you can then report status in Earned Value with no extra work (also know in agile circles as Burn-Down charts)
This course is available NOW as instructor led (Physical or virtual) or blended learning event, please call +44 (0) 84 52 57 57 07 or eMail [email protected]
to book an onsite course or register interest in a public open course
The full instructor led slide-deck may be pre-viewed in the first lesson below
The eLearning version will be available in 2017
Curriculum
[[ use DownArrow at ListEnd if only 1st 24 items shown]]
First Section
Available in days
days after you enroll
Your Instructor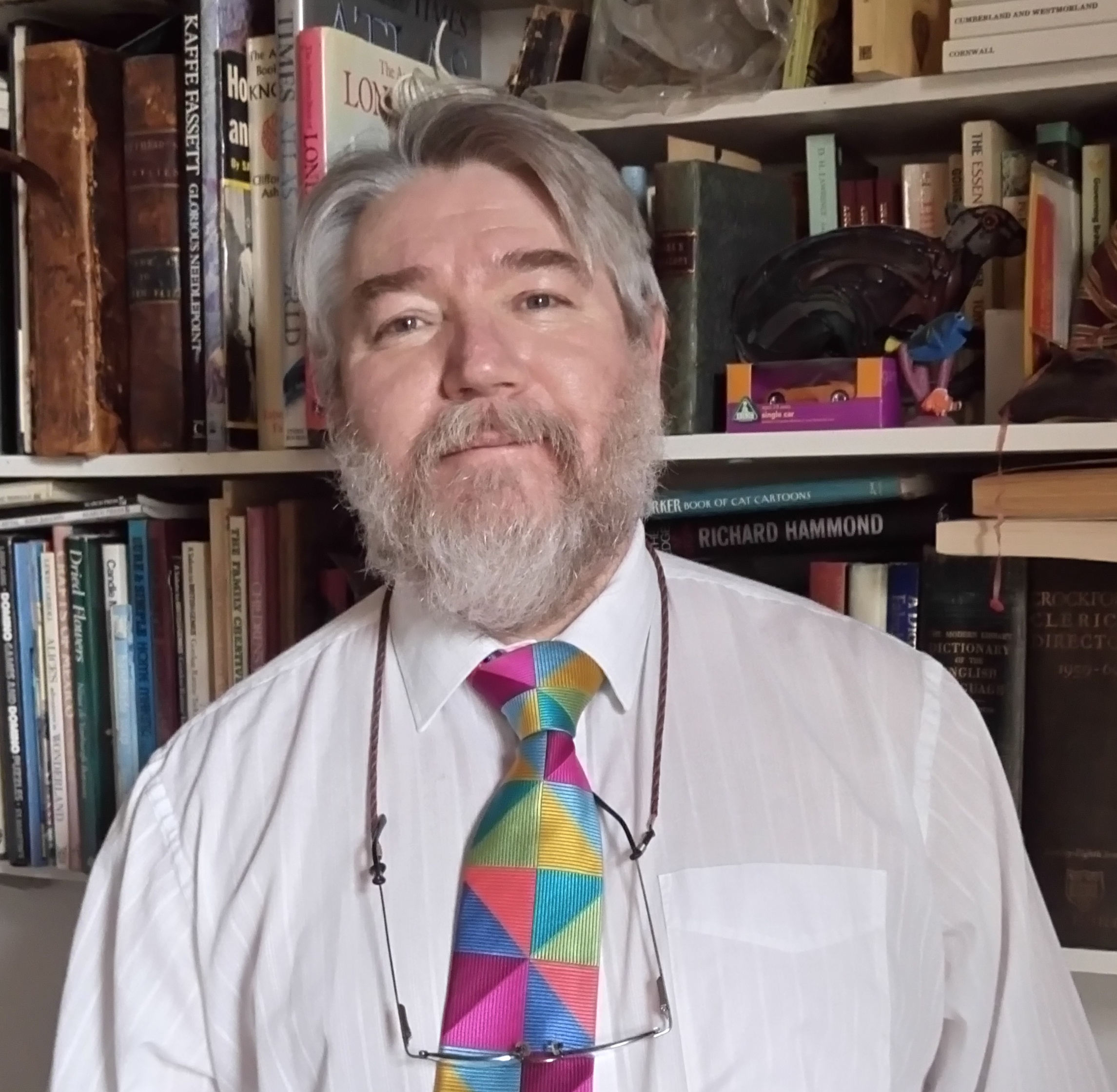 Hi,
I'm Simon, I've been using Complex Adaptive Systems and Agile concepts in IT and non-IT settings for a decade or more, doing projects for 30+ years and teaching project management for 20-plus.
I live in Edinburgh Scotland with my wife and two adult kids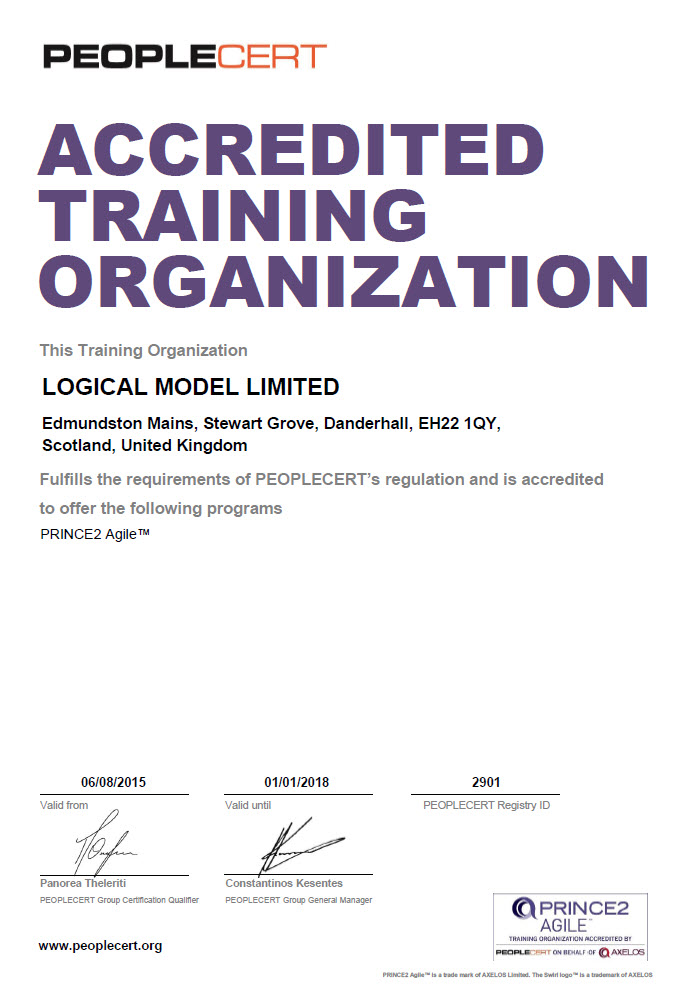 Im a member of the Outcome Delivery Network sharing new, holistic thinking on achieving project success. I run an AXELOS "Accredited Training Organisation" which means I can book you onto their PRINCE2 and PRINCE2Agile exams for @Home exams anytime - Exam Booking details
Frequently Asked Questions
When does the course start and finish?
Start is as soon as you're enrolled. End may be never, otherwise it is at th eend of the period in which you decide to end your subscription.
How long do I have access to the course?
Subscriptions run for one month or one year and roll-over automtically until you've had as much access as you need and stop them
Outright purchases last forever
What if I am unhappy with the course?
We would never want you to be unhappy so we offer plenty of "try-before-you-buy" free access materials.
An important part of passing exam credential courses, particularly eLearning ones is that you make the personal commitment. We ask you to only buy when you've made your decision. Then know we and you are both fully focused on your success from then on.
We do not offer money back options because when you sign-up with "well I can always change my mind" as your justification there is a weakening to the resolve that is necessary for success - That is not in your best interest if you are to swiftly progress and pass exams.
Other provider's "Money back" guarantees are a way of appearing to reducing 'purchasing risk' by seemingg to to transfer the impact from you to them BUT...
They are common because they use the psychology of regret that recognises you can't get your time back AND asking for a refund implies telling your self "I made a bad choice".
Both reinforce a "I would not have chosen if i knew then what i know now BUT I'll keep going because now it will be a hassle to start again." The likely outcome is your involvement drags on you, progress is slow and may halt entirely.
So please enjoy the free-access materials and confirm we are a good fit and then make your commitment.
Ultimately if you've a genuine reason that is not simply trying to game-the-system then talk to us - we are people too, and we try to be reasonable.
Simon
[email protected]
P.S. maybe you'd like to do our risk management masterclass companion to our Fast-Track risk course. (Both are included in our £5 bundle subscription.) I'm confident no-one else's project risk management has the content ours does. Others pretend risk is impact times probability of a single event single outcome chain. Niave in the extreme but common in text books.
pages/partial/block_faq