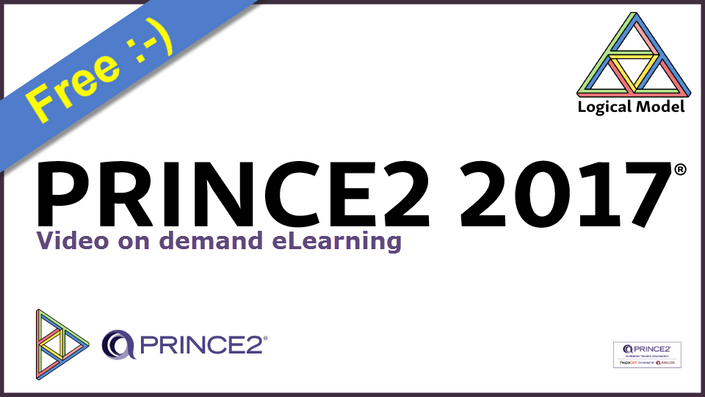 PRINCE2® 2017 Ace Your Exams and Way-Beyond
What you need to understand & use P2-2017 to Competent Practitioner Level (More than just the exam syllabus)
Watch Overview/ Intro
off original price!

The coupon code you entered is expired or invalid, but the course is still available!
This p2 course is DIFFERENT from all others I know - In multiple ways.
The whole video class is FREE-access!
it is EVERYTHING you need to fully appreciate and use PRINCE2 as a practitioner or team member in the real-world because it includes what exam crams DO NOT - vital topics for everyday that the syllabus omits like how to create a plan or track progress.

P2 says its important and p2 is flexible. So P2 avoids being prescriptive of how. So the syllabus omits 'how'. SO EVERY OTHER p2 course I know also omits what all beginners really need. It leads to some of p2's reputation. This course DOES NOT follow the crowd.
If you consume all the course's videos you won't need to read the manual at all - The full course is (more than) 100% complete coverage of the syllabus.

We chose to create our 2017 materials afresh rather than many ATOs who put a fresh lick of paint on tired old 2005 materials refreshed already for 2009 and then again for 2017.

Why? Because in that time agile and PMBoK-Guide influences have become common in the work-place. So I infuse the whole of this course with the vocabulary I use in assignments and I talk about the integration of them as the hybrid situation I find in the work-place. Existing governance from PMOs that must oversee decision 'gates'.
Mixed agile and predictive workstreams in the same project or program. The work-place doesn't stick narrowly to one book or one exam syllabus - NEITHER DOES this course.

IF your desire is to sit the P2 exams with the minimum work you'll find the On-A-Page plus Exam Question Analysis, Revision aids and practice exams are probably enough

OH BUT you'll need to book an exam - See the bundle that includes the exam bookings

If your desire is ground-up project How-To then you are in luck because we cover that - No p2 Exam-cram covers what the syllabus omits - BUT WE DO
While these videos are all free they omit the exam bookings and official practice exams but all of that is included in our p2-2017 f+p bundle.
This element of the bundle is JUST the training course's videos without the exam oriented revision aids or 24x7x365 online proctored exams.
Why Do 'Standard' Exam Cram Course Get You Through An Exam But NOT Ready For Real Work?
Here's my main thought
When teaching in a classroom the end point is fixed in the expiry of room-hires and flight or train departure times and Wednesday and Friday afternoon exams SO...
Every one arrives on an exam based course with a huge focus on "I must pass" - People start a weeks exam-cram with the idea that "...and I want something I can apply at the end" but that is mostly gone by Tuesday as the time pressure becomes obvious. By Thursday its completely forgotten. The "ARRGh DeadLines..." pressure and the exam-fever crowds out the pragmatic. Now its "I can cover that in self-study after exam day"
P2 is a BIG topic (Mostly logical common sense but still lots of it). So that fixed 'in-a-week-to-exam-level' conflicts with presentation of the tool-set beyond exam needs or debate about nuanced application or addition of the wealth of good stuff that is outside P2 scope but inside what we need for good PM
Why this Course?
SO with the freedom to remove the time-limits I've added (carefully with clear segregation) the 'what you need to add to p2 to have a full toolkit'
To summarize - Why this course? - Because its a course in how to be a PM with a P2 certificate and that is not what most (any other?) p2 courses provide.
Other reasons
The course, as far as being able to manage a project is concerned is free. You can verify that the materials are a match to your preferred learning style.

Training is a personal connection as much as subject matter content.. My approach is to be detailed and exhaustive so that reading the official manual is unnecessary. Some people love it and some don't.
Maybe you want a shallow touch and then you'll read the manual? In that case JUST do the On-A-Page modules and skip ALL OTHER VIDEOS.

My approach is to create detailed cross-references of the manuals contents. Some people say they are overwhelming. Some people recognise the exam need for the detail and so prefer to create their own. What is true is that P2 is full of a lot of very detailed cross-references so it surely is a choice of how you invest your time - studying mine or creating your own.
My approach is to show you in detail how to dissect exam questions (I was one of Colin Bentley's prince2 examiners - in essay days) because passing exams IS about understanding the stylised re positioning of the syllabus' contents and not about the pragmatism of fluent p2 use in the day-job where politics and mistakes and emotions and the variations in peoples skills and the addition of influences from all the other standards and rules are also combined into your practices.
At the end of the day a 'money back' guarantee does not get you your TIME back - people offer the guarentee as they know inertia means most don't admit the mistake to themselves. I try to reduce your purchase risk by giving you enough access to make a decision that you then commit to. To pass the exam requires both your and my commitment. Its easier to 'stay the course' if when you commit you really do commit.
If you need more decision support then eMail me or use the comment facilities below each video
Simon
Your Instructor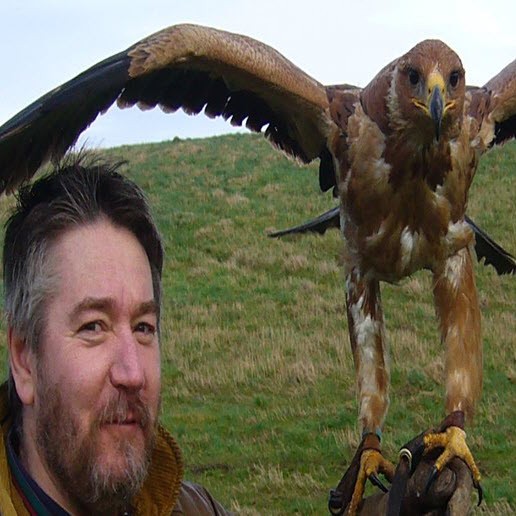 Simon Harris, CGEIT, PMP, PRINCE2-Agile, IPMA-D
Hi everyone
I've been involved in projects for 30 years and have taken many roles in project, programs and 'pmos'.
"Simon is a PMP (Project Management Professional) certified by the Project Management Institute and also holds ISACA's CGEIT (The Information Systems Audit and Control Association's Certified in the Governance of Enterprise IT) qualification, the IPMA's (International Project Management Association's) IPMA-D qualification, PRINCE2 Agile® practitioner and is an ex-PRINCE2® examiner (when the qualification was essay rather than the current multiple-choice basis) and previously held registration as a Management of Risk practitioner. Simon has worked in projects since the start of the 1980s; the last 25+ years as contractor or consultant. Client's projects have ranged from the small to the massive in sectors ranging from construction, defence, government, oil and gas, utilities, banking and not-for-profit.

Frequently Asked Questions
When does the course start and finish?
Start is as soon as you're enrolled. End may be never, otherwise it is at th eend of the period in which you decide to end your subscription.
What if I am unhappy with the course?
We would never want you to be unhappy so we offer plenty of "try-before-you-buy" free access materials.
An important part of passing exam credential courses, particularly eLearning ones is that you make the personal commitment. We ask you to only buy when you've made your decision. Then know we and you are both fully focused on your success from then on.
We do not offer money back options because when you sign-up with "well I can always change my mind" as your justification there is a weakening to the resolve that is necessary for success - That is not in your best interest if you are to swiftly progress and pass exams.
Other provider's "Money back" guarantees are a way of appearing to reducing 'purchasing risk' by seemingg to to transfer the impact from you to them BUT...
They are common because they use the psychology of regret that recognises you can't get your time back AND asking for a refund implies telling your self "I made a bad choice".
Both reinforce a "I would not have chosen if i knew then what i know now BUT I'll keep going because now it will be a hassle to start again." The likely outcome is your involvement drags on you, progress is slow and may halt entirely.
So please enjoy the free-access materials and confirm we are a good fit and then make your commitment.
Ultimately if you've a genuine reason that is not simply trying to game-the-system then talk to us - we are people too, and we try to be reasonable.
Simon
[email protected]
P.S. maybe you'd like to do our risk management masterclass companion to our Fast-Track risk course. (Both are included in our £5 bundle subscription.) I'm confident no-one else's project risk management has the content ours does. Others pretend risk is impact times probability of a single event single outcome chain. Niave in the extreme but common in text books.
pages/partial/block_faq
off original price!

The coupon code you entered is expired or invalid, but the course is still available!